Join our team
– We are looking for talented & driven people to come work with us.
Available Positions
We maintain a focused activity on certain routes,Where we grew up to become leaders of the market.These routed includes shipments to and for all continents, then MENA, CIS, Uae, India Pakistan, Afghanistan
Aryan One is one of the most trusted logistics and freight forwarding company in Dubai and offering logistics services in all over the UAE. Aryan One Freight Forwarding Company was originally founded in Cyprus in 1990. Our aim is to give unsurpassed logistic services and solutions to small, medium, and multinational companies in the Middle East, GCC and the international arena. Aryan One is dedicated to delivering effective and reliable freight forwarding services to its customers.
OUR MISSION
Our mission, armed with tech knowledge and technology, is to bring the world closer and connected connect trade. By building and actively deploying technologies of the future, we seek to become the enabler, engager, embedder, and enhancer of global trade.
OUR VISION
Connecting people, businesses, and communities to a better future - through logistics
Our commitment
Successful and experienced our company will offer a provide you a strong network of business contacts. This will help you get the best rates for your individual shipping project, and ensure that your goods arrive safely and securely on time.
Service We Provide
Steeler Industrial high end manufacturing services are a perfect complement
to today's high tech industries.
Why Choose Us?
We Produce And Work For
Social Development
Our people are our biggest asset but the only way to unlock their potential is to invest in the right business systems that encourage innovation. When you enable motivated people with the right tools, and the right ethical framework, the combination is powerful.
Statistics of growth in the past 2 years:
Technical Solutions
Sustainability Goals
A Company involved in servicing, maintenance and repairs of engines, prime movers and exhaust gas turbochargers. We are an integrated engineering company comprised of agile and experienced engineers skilled in different types of engineering work.
WHAT OUR CLIENTS ARE SAYING
Defence Construction Canada
" SCG continues to provide outstanding service and excellent technical ability for various projects from small to large scope. Most importantly SCG strives to understand overall project objectives and offer practical and effective solutions. Their commitment to delivering exceptional service is evident in every task they take on. "

Defence Construction Canada
" For over 10 years working with SCG Industries on environmental contaminated sites they have continuously demonstrated excellent technical ability while ensuring superior customer service. Their collaborative approach and real time flexibility in adapting to changing conditions has contributed to the success of many project goals. "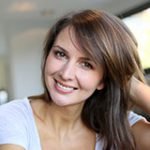 Defence Construction Canada
" During the time I have worked with SCG on this project, I have found Mike Campbell and his team to be highly knowledgeable and results-driven. Based on preliminary pilot testing and a strong understanding of subsurface. conditions, in particular fractured bedrock environments. ased on their work on this project. "
Our Latest Projects
All functions including supply chain, value chain, project scheduling, manufacturing, services and spares,
technology, R&D, etc. are integrated to give a complete solutions package.
Fill all information details to consult with us to get sevices from us
FAQ Of Customer
If you have any questions please ask us and we will answer you as quickly as possible
Make a question now!
What's Going On In Our Blog?
Contact our office for a free quote! It is always good to have a rough idea on your budget
at this stage to enable us to quote as necessary
Our Locations
Dubai Office
1319, Park Lane Tower, Business Bay, Dubai
Sat-Thu: 7:00am - 6:00pm